Nepali language is a branch of the Indo-Aryan language and is similar to Sanskrit and Hindi language. People in Nepal have more than 123 different regional, local, and community languages. But Nepali is the official and widely spoken language in Nepal. With globalization in the world, many Nepalese people can speak the English language fluently. And some can understand but cannot reply in English. So to communicate with the people of Nepal, it can be helpful if you learn Nepali. Though, you can feel most of the sentences that Nepalese are speaking are mixed up with English words.
Traveling to some unknown places, where you do not understand their language is quite uncomfortable. But Nepalese people are helpful to guests as guests are treated as equivalent to Gods. "Atithi Devo Bhawa", which means "Guests are Gods" can be felt through their welcoming of guests and helpfulness towards tourists.
Some of the commonly used English words in the Nepali language are time, road, photo, toilet, bathroom, water tank (as tanky in Nepali), pen, vest, t-shirt, color, pants, jacket, etc. The names of electronic devices and technical terms are also similar to English but not all, though people can usually understand if you use English words for Nepali equivalent.
Here, we have collected some of the most important words and expressions that are mostly used in Nepal.
If you are soon traveling to Nepal, then this is something you should learn!
Greetings in Nepali:
Hi, Hello ! – Namaskar (नमस्कार), Namaste (नमस्ते)
Good morning ! – Shuva pravat (शुभप्रभात)
Good Afternoon ! – Shuva diin (शुभदिन)
Good evening ! – Shuva saanjh (शुभसाँझ)
Goodnight ! – Shuva Ratri (शुभरात्री)
Bye ! – Bidaa hau (बिदाहौ)
See you again ! – Pheri Bhetaula (फेरीभेटौँला)
Thank you ! – Dhanyabad (धन्यवाद)
Important Vocabulary
Yes – Ho (हो)
No – Hoina (होइन)
Maybe – Sayad (शायद)
Ok – hunchha (हुन्छ)
Thank you ! – Dhanyabad (धन्यवाद)
You're welcome! – Tapai lai swagat chha (तपाईलाई स्वागत छ)
Excuse me – Kshama garnuhola (क्षमा गर्नुहोला), kshama pau (क्षमा पाउ)
I'm sorry – Kshama garnuhola (क्षमा गर्नुहोला), Dukha Lagyo (दु:ख लाग्यो)
I have – Ma sanga chha (मसँग छ)
I don't have – Ma sanga chhaina (मसँग छैन)
We have – Haami sanga chha (हामीसँग … छ)
We don't have – haami sanga chhaina (हामीसँग … छैन)
Something – Kehi Chha (केही छ)
Nothing – Kehi Pani Chhaina (केही पनि छैन)
Where – Kaha (कहाँ), Kata (कता)
Why – Kina (किन)
How – Kasari (कसरी)
When – Kahiley (कहिले)
Who – Ko (को), Kasley (कसले)
Don't Mind – Dukha na mannu (दु:खन मान्नु)
Let's go – Jaou (जाऔं)
Introduce yourself in Nepali
After learning these words, you surely can introduce yourself to Nepalese people. You can answer their questions as well as ask them.
What's your name ?- Tapai Ko naam k ho? (तपाईको नाम के हो?)
My name is … –  Mero naam … ho. (मेरोनाम … हो।)
Where are you from ? – Tapai Kaha Bata aaunu vayeko? (तपाईंकाहाँबाटआउनुभएको ?)
I'm from … – Ma … aaeko hu. (म … आएकोहुँ।)
How old are you ?- Tapai Ko Umer Kati ho? (तपाईंको उमेर कति हो?)
I'm … years old. – Ma… barsa ko bhaye. (म … बर्षको भए।)
Are you married ? – K Tapai Bibahit hunhunchha? (के तपाई बिबाहित हुनुहुन्छ ?)
I am married – Mero bibaha bhayeko chha. (मेरो बिबाह भएकोछ।)
I am not married. – Mero bibaha bhayeko chhaina. (मेरो बिबाह भएको छैन।)
Do you speak English ? – K tapaai English bolnu hunchha? (के तपाईं अंग्रेजी बोल्नु हुन्छ?)
Mine – Mero (मेरो)
You: Hajur (हजुर) / Tapai (तपाईं) / Timi (तिमी) / Ta (त) (Hajur is used for Elders or people who are superior to us. Tapai is also used for elders but it is considered a lower form of respect than Hajur, although both are used alternatively. Timi is used for friends of the same age and juniors and Ta is used with a very close friend and to juniors, though Ta is not considered as a form of respect.)
Family Relations and genders in Nepali:
Here are some of the words that are used to specify the relations and gender of the person in Nepali. You can use these words while talking to people for getting closer to them. When you see an elderly person who seems to be more than the age of 60-70, you can call him or her Bajey (Grandfather) or Bajeyi (Grandmother). It is common to show respect using elderly relations if they are elder than you in age.
Grandfather – Hajur Buwa (हजुरबुबा )
Grandmother – Hajur Aama (हजुरआमा)
Mother – Aama (आमा)
Father – Buwa (बुवा)
Elder Brother – Dai (दाई)
Younger Brother – Bhai (भाई)
Elder Sister – Didi (दिदी)
Younger Sister – Bahini (बहिनी)
Brother's Wife – Bhauju (भाउजु)
Paternal Uncle – Thulbuwa / Kaka (Nowadays common English word "Uncle" is used for Paternal Uncle) (ठुलबुवा / काका)
Paternal Uncle's Wife – Thuli Aama / Kaki (ठुलीआमा / काकी)
Mother's Sister – Thuli Aama, Sani Aama (ठुलीआमा/ सानीआमा)
Maternal Uncle – Mama (मामा)
Maternal Uncle's Wife – Maiju (माइजु)
Son – Chhora (छोरा)
Daughter – Chhori (छोरी)
Boy – Kta (केटा)
Man – Purus (पुरुष)
Girl – Keti (केटी)
Women – Mahila (महिला)
Friend – Saathi (साथी)
Some Useful Translation:
Here are some of the translations of English words into Nepalese and how to speak them. You may hear these words during your visit to Nepal and maybe you will be able to reply to them in Nepali also after learning these words. You might see many people mix English words with Nepali while speaking. Words such as time, light, toilet, road, etc are commonly used in Nepali in place of original Nepali words.
Welcome – Swagatam (स्वागतम्)
How are you ?- Tapaaii/Timi lai kasto cha??) (तपाईं/ तिमीलाई कस्तो छ ?)
I'm fine – Malaai sanchai cha. (मलाइ सन्चै छ।)
Pleased to meet you – Tapailai bhetera khushii laagyo. (तपाईलाई भेटेर खुशी लाग्यो)
Good luck ! – Subhakamana (शुभकामना)
Have a nice day – Din Subha Bitos (दिन शुभ बितोस्)
Bon appetit / Have a nice meal – Ramrari khanu hola. (राम्ररी खानुहोला)
Bon voyage / Have a safe journey – Shubha yatra (शुभ-यात्रा)
Where are you going? – Tapai kata jaadai hunhunchha ? (तपाईं कता जाँदैहुनुहुन्छ ?)
I'm going to ….- Ma … Jaadai chhu (म … जाँदैछु)
I understand – Maile bujhey (मैलेबुझेँ)
I don't understand – Maile bujhina (मैलेबुझिन)
I don't know – Malaai thaha chaina (मलाई थाहाछैन)
Please say that again – Pheri bhannus (फेरि भन्नुस्)
Do you speak Nepali ? – K tapain Nepali bolnuhunchha? (के तपाइ नेपाली बोल्नुहुन्छ ?)
Speak to me in Nepali –  Ma sanga nepali ma bolnus. (मसँग नेपालीमा बोल्नुस।)
How do you say … in Nepali ? – Tapain le Nepalima … lai kasari bhannu hunchha ? (तपाईंले नेपालीमा …. लाईकसरी भन्नुहुन्छ?)
How much is this ? – Yo kati ko ho ? (यो कतिको हो?)
Where is this place ? – Yo thau kaha chha ? (यो ठाउँ कहाँछ?)
Sorry – Maapha garnus. (माफगर्नुस् ।)
Where's the restroom/bathroom ? – Sauchalaya kata chha. (शौचालय कता छ ?)
Get well soon – Chadai Niko hunu hos. (चाँडै निकोहुनुहोस्।)
Help ! – Sahayog garnus. (सहयोग गर्नुस्) /or  Maddat garnuhos. (मद्दत गर्नुहोस।)
Stop ! – Roknuhos (रोक्नुहोस्)
Call the police ! – Prahari Bolaunuhos (प्रहरी बोलाउनुहोस्)
Happy New Year – Nayabarsha ko subhakamana. (नयाँ वर्षको शुभकामना)
Happy Birthday – Janmadin ko Subhakamana. (जन्म दिनको शुभकामना)
Congratulations – Badhai chaa! (बधाईछ !)
I'm hungry – Malai bhok lagyo. (मलाई भोक लाग्यो)
Let's eat some food – Kehi Khana Khau. (केही खाना खायौ)
Food and Drinks:
Nepalese food is delicious, you can taste them during your visit to Nepal. Here we have added some of the daily consumed foods in Nepal. Though you will have a wide range of food choices than listed here, in Nepal. Some of the names of Nepali food cannot be translated. So, you have to have a visit to know the names of the rest of the unique food of Nepal:
 Rice –  Bhaat (भात)

Bread –  Roti (रोटी)

Vegetables –  Tarkari (तरकारी)

Water –  Paani (पानी)

Tea –  Chiya (चिया)

Coffee –  Coffee (कफी)

Potato –  Aalu (आलु)

Onion –  Pyaz (प्याज)

Mango –  Aaap (आँप)

Apple –  Shyau (स्याउ)

Orange –  Suntala (सुन्तला)

Banana –  Kera (केरा)

Pulses soup –  Daal (दाल)

Meat –  Maashu (मासु)

  Chicken Meat –  Kukhura ko Maashu (कुखुराको मासु)

Mutton – Khasi ko Maashu (खसीको मासु)

Buff Meat –  Bhaisi ko Maashu (भैसीकोमासु)

Momo Dumplings – Momo (म:म:)

Noodles –  Chauchau (चाउचाउ)

Tomato –  Golveda (गोलभेडा)

Green Vegetables –  Saag (साग)

Pickle – Achaar (अचार)

Milk –  Doodh (दुध)

Ghee – Ghiu (घिऊ)

§  Curd/Yogurt –  Dahi (दही)
Common Vegetable
Asparagus – Kurilo – कुरिलो
Arrowroot – Shishumool – शिशुमूल
Artichoke – Vajraangee / Haathee Chak – वज्रांगी / हाथीचक
Beans – Simi – सिमी
Fava beans, Broad Beans, Horse Gram – Bakula – बकुल्ला
Beetroot – Chukandar, Bengali Palungo ko Saag- चुकन्दर, बंगालीपालुंगो
Bitter Gourd / Balsam Pear / Bitter Melon– Tite Karela, Karela – करेला
Black Eyed Beans, Green Bean – Bodi – बोडी
Black Pepper – Kaalo March – कालोमर्च
Bottle Gourd or Calabash – Lauka – लौका
Brinjal or Eggplant or Aubergine – Bhaanta, Baigan – भाण्टा, बैगन
Bamboo Shoots -‌ Tama – तामा
Cabbage – Banda Gobi or Banda / Pattagobhi – बन्दागोबि / पत्तागोभी
Capsicum– Bhede Khursani / Shimala Mirch – भेंडेखुर्सानी / शिमलामिर्च
Carrot – Gajar – गाजर
Cauliflower – Phool gobi, Kauli – फुलगोबि, काउली
Celery – Ajwain – अजवायन
Cinnamon – Dalchini – दालचिनी
Chilli, Green Pepper – Khursani, Hariyo Khursani – खुर्सानी
Chayote Squash – Ishkush – इस्कुस
Chives – Chyapi – च्यापि
Cloves – Laung – लौंग
Coriander, Cilantro, Chinese Parsley – Dhaniya – धनिया
Corn, Maize – Makai – मकै
Curry leaves – Kari Patta – करीपात
Cumin seeds – Jeera Dana – जीरादाना
Dill – Soup, Souf – सुप, सौफ
Fenugreek Green – Methi Ko Saag – मेथीकोसाग
Fiddlehead fern – Niuro / Leundo – निउरो / लीउँणो
Jalapeño – Mexican Khursani – खुर्सानी
Kidney beans – Rajma – राज्मा
Lovage – Jwano – ज्वानो
Luffa Gourd – Ghiraula – घिरौंला
Lemon – Chook – चुक
Lime – Kagati – कागती
Garden cress – Chamasur – चमसुर
Mint – Babari, Pudina – पुदिना
Mushrooms – Chyau – च्याउ
Okara, Lady's Finger – Ram Toriya, Bhindi – भिण्डी
Onion – Pyaz – प्याज्
Papaya – Mewa- मेवा
Pineapple – Bhuikatahar – भुइकटहर
Potato – Aaloo – आलु
Pumpkin – Farsi -फर्सी
Radish – Mula – मुला
Saffron – Kesar – केसर
Sesame Seeds – Til – तिल
Snake Gourd – Chichinda – चिचिण्डा
Soybean – Bhatmash – भट्टमास
Spinach – Palungo – पालुंगो
String Beans – Ghiu Simi – घीउसिमी
Sunflower – Suryamukhi – सूर्यमुखी
Sweet Potato, Yam – Sakhar Khanda – शखरखण्ड
Taro root – Pindalu – पिंडालु
Taro leaf – Karkalo – कर्कलो
Taro young stalks – Gaabha or Gaava – गाभा
Bay Leaf – Tej Patta – तेजपत्ता
Tomato – Golbheda, Tamatar – गोलभेडा, टमाटर
Turmeric – Haldi / Besar – हल्दी / बेसार
Raw Banana – Kaach Kera – कान्छोकेरा
Smooth Luffa Gourd or Sponge Gourd – Ghiraula – घीरौला
Ginger – Aduwa – अदुवा
Balsam Apple – Barela – बरेला
Lamb's quarters – Bethe ko Saag – बेथेकोसाग
Broccoli – Brokauli – ब्रोकाउली
Garbanzo Beans or Gram or Chickpeas- Chana – चना
Shallot – Chhapi – छ्यापी
Long Pepper – Dhokrey Khursani – धोक्रेखुर्शानी
Carrot – Gajar – गाजर
Kohlrabi – Gaanthye Mula – गान्ठेमुला
Tamarind – Imli – इमली
Bird's Eye Chili or Bird Pepper – Jire Khursani – जिरेखुर्शानी
Cherry Pepper – Jyanmara Khursani – ज्यानमाराखुर्शानी
Cucumber – Kaakro – काक्रो
Jackfruit – Kathar – कटहर
Garden Peas – Kerau, Matar – केराउ / मटर
Bauhinia – Koiralo – कोइरालो
Ash Gourd / Wax Gourd / Chinese Melon – Kubhindo – कुभिन्डो
Nepalese HogPlug – Lapsi / Laushi – लप्शी / लौशी
Garlic – Lashun – लशुन
Radish Greens – Mula ko Saag – मुलाकोसाग
Radish Shoots – Mula ko Duku – मुलाकोडुकु
Pointed Gourd or Patol – Parwar – पर्वर
Pumpkin Shoots – Farsi ko Munta – फर्सीकोमुन्टा
Co-co Yam – Pidalu – पिडालु
Leaf Mustard – Rayo ko Saag – रायोकोसाग
Mustard Shoots – Raayo Ko Duku – रायोकोडुकु
Turnip – Shalgam – सलगम
Field Peas – Sano Kerau – सानोकेराउ
Stinging Nettle – Sisnu ko Saag – सिस्नुकोसाग
Cassava or Yam or Tapioca – Tarul – तरुल
Vegetable's SmartWeed or Polygonum – Thotne – ठोट्ने
Garden Sorrel or Bladder Dock – Bhote Paalungo – भोटेपालुंगो
Shallot Greens – Chhayapi ko Saag – छायापीकोसाग
Chinese Leek – Dundu ko Saag – दुन्डूकोसाग
Black Mustard – Kaali Tori ko Saag – कालीतोरीकोसाग
Cauliflower Greens – Kaauli ko Saag – काउलीकोसाग
Water Bindweed, Swamp Cabbage – Karmaiya Saag – कर्मैयाकोसाग
Pea Vine Shoots – Kerau ko Muntaa ko Saag – केराउकोमुन्टाकोसाग
Kale – Kel ko Saag – क़ेलकोसाग
Vegetable Mallow or Poppy Mallow – Laaphe Saag – लाफेकोसाग
Green Garlic – Lasun ko Saag – लसुनकोसाग
Redroot Pigweed – Lunde ko Saag, Kande Lunde – लुन्ड़ेकोसाग
Buckwheat Greens – Phapar ko Saag – फापरकोसाग
Tossa Jute – Patuwaa ko Saag – पटुवाकोसाग
Indian Spinach, Malabar Nightshade – Pooi or Poi ko Saag – पोईकोसाग
Fresh Dill Greens – Saunf or Sunp ko Saag – सुपकोसाग
Kohlrabi Greens – Salgam ko Saag – सलगमकोसाग
Watercress – Sim Rayo – सिमरायो
Quail Grass – Sarwari Saag – सर्वारीसाग
Garlic Pear – Siplikan – सिप्लिकान
Curly Leaf Lettuce – Salad ko Saag or Paat – लेट्तुस, सलादकोसाग
Lettuce – Jiri ko saag – जिरीकोसाग
Garden Beet – Tike Paalungo – टिकेपालुंगो
Cherry Tomato – Sano Golbheda – सानोगोलभेडा
Pear tomato – Tumbe Golbheda – तुम्बेगोलभेडा
Cone Pepper – Chuche Khursani – चुच्चेखुर्सानी
Cluster Pepper – Jhine Khursani – झिनेखुर्सानी
Himalayan Bamboo – Nigalo Tusha – निगालोटुसा
Hyacinth Bean – Hiunde Simi – हिउँदेसिमी
Jack Bean, Sword Bean – Tarware Simi – तरवारेसिमी
Velvet Bean, Horse-Eye Bean – Kause Simi – कौसीसिमी
Yardlong Beans – Tane Bodi – तनेबोडी
Zucchini or Courgette – Lamcho Farshi – लाम्चोफर्सी
Names of Popular animals found in Nepal:
Nepal is rich in flora and fauna and home to thousands of different species. There are various rare and endangered wild animals and plants in Nepal. The country is geographically diverse with high Himalayas and plains of terai. And you may see some common animals roaming in the streets. A cow is believed as the most sacred animal.
  Cow – Gaai (गाई)

Buffalo – Bhaisi (भैंसी)

Dog – Kukur (कुकुर)

Tiger – Baagh (बाघ)

Leopard – Chituwa (चितुवा)

Elephant – Haati (हात्ती)

Rhino – Gaida (गैडा)

Deer – Hariin (हरिण)

  Cat – Biralo (बिरालो)

Animal – Janawar (जनावर)

Horse –  Ghoda (घोडा)

Donkey –  Gadha (गधा)

Goats –  Bakhra (बाख्रा)

Rabbit – Kharayo (खरायो)

Mouse –  Muso (मुसो)

Snake –  Sarpa (सर्प)
 Name of some popular Flowers in Nepal and their meaning
| | | |
| --- | --- | --- |
| Flower Name in English | Flower Name in Nepali | What does it Symbolize? |
| Rose | Gulaf; गुलाफ | Romance, Love, Beauty, and Courage |
| Lotus | Kamal; kamal | Sobriety |
| Lily | Lili; लिली | Purity, Innocence, and Rebirth |
| Jasmine | Chameli; चमेली |  Love, Beauty, or Sensuality |
| Winter Jasmine | Jado chameli; जाडोचमेली | Feminine powers, Sensuality, and Modesty |
| Daisy | Deji; डेजी | Motherhood and Childbirth |
| Hibiscus | Hibiskasa; हिबिस्कस | Ephemeral beauty, Romantic Love, Friendship, and Joy |
| White Lily | Seto Lili; सेतोलिली |  Virginity and Purity |
| Water Lily | Pani Lili; पानीलिली | Pleasure and Peace |
| Sunflower | Suryamukhi; सूर्यमुखी | Loyalty, adoration |
| Chrysanthemum | Gulada'udi; गुलदाउदी | Friendship, Happiness, and Well-being |
| Red lotus | Rato kamal; रातोकमल | Compassion, Sympathy, and Selfless love. |
| Blue Water Lily | Neel Kamal; नीलकमल | A symbol of the sun and a sign of rebirth |
| Dahlia | Lahure Ful; लाहुरेफूल | Wealth and Elegance |
| Four O'clock flower | Lankaasaani; लंकासानी | Hope for a new day |
| Datura | Dhatura; धतुरा | Power and Caution |
| Frangipani | Galainchi; गलैंची | Devotion to someone |
| Tulip | Tulip; ट्यूलिप | Perfect Love |
| Red Tulip | Rato Tulip; रातोट्यूलिप | True Love |
| Purple Tulip | Baijani Tulip; बैजनीट्यूलिप | Royalty |
| Mexican Tuberose | Sughandharaj; सुघन्धराज | Purity, Peace, and Innocence |
| Oleander | White Karbir;श्वेतकरबीर, White Kaner सेतोकनेर | Complicated nature of love and relationships |
| Edible Passion Flower | Laharey aap; लहरेआँप | Hope for life, death of Jesus Christ |
| Arabian Jasmine | Beli; बेली | Good luck and Love |
| Wishbone flower | Pidamari; पिडामारी | Happiness and Charm |
| Coral Jasmine | Parijat; पारिजात | Beauty of Life |
| Glory Lily | Nepali kewara; नेपाली केवारा | Glorious, honorable, and fame |
| Cypress Vine | Jayanti; जयन्ती | Affection |
| Gurian Clematis | Junge Lahara; जुंगेलहरा | Mental beauty and ingenuity! |
| Black Turmeric | कालोहलेदो | Wealth and prosperity |
| Jacaranda | Bhangeru Phul; भंगेरुफुल | Wisdom, rebirth, wealth, and good luck |
| Marigold | Sayapatri; सयपत्री | Power, strength, and light that lives inside of a person |
| Mimosa Pudica | Lajawati; लाज्वती | The Sun, the Nature of secret love |
| Morning Glory | Nishodhi; निशोधि | Strength-giving a person the power to realize their hopes and dreams |
| Moss Rose | Dasbaje Phul; बस्बजेफुल | Confession of Love |
| Orchid | Sunkhari; सुनखरी |  Love, luxury, beauty, and strength |
| Pansy | Putali Phul; पुतलीफुल | Love – both romantic and platonic |
| Water Hyacinth | Julkumbhi; जुल्कुम्बिनी | Peacefulness, purity, and a wish for healing |
| Tuberose | Rajnigandha; रंजिगन्ध | Purity, peace, and innocence |
| Snapdragon | Khukhurmukhe Phul; खुखुर्मुखेफुल | Grace and strength |
| Chrysanthemum | Godawari; गोदावरी | Friendship, happiness, and well-being. |
| Cherry Blossom/ Sakura | Paiyun Phul; पैयँफुल | Flower of the spring, a time of renewal, and the fleeting nature of life |
| Bougainvillea | Baiganbeli; बैगान्बेली | Welcome, peace, and the promotion of free trade |
| Cactus | Saudi; साउदी | Warmth, protection, and motherly love |
| Camellia | Kamelia; कमेलिया | Love, adoration, and longing |
| Rhododendron | Laliguras; लालिगुरास | Beauty and Energy |
| Purple Globe Amaranth | Makhmali; मखमली | Unchanging Friendship |
| Poppy | Khaskē phul; खस्केकोफूल | Consolation, remembrance and death |
| Poinsettia | Lalupate; लालुपाते | The Christmas season and the miracles |
| Passiflora Caerulae/Passion Flower | Ghandi Phul; घंडीफूल | Crucifixion of Jesus |
| Chamomile | Damini; दामिनी | Rest, peace, poise, calmness |
| White Lilac | Seto Lilac; सेतोबकाइन | Purity and innocence |
| Purple Lilac | Purple Lilac; बैजनीबकाइन | Spirituality |
| Carnation | Bagainche Phul; बगैँचेफूल | Fascination, distinction, and love |
| Narcissus/Daffodil | Gunakesari; गुनकेसरी | Rebirth and new beginnings |
| Plumeria | Galaichi; गलैंची, Champa; चम्पा |  Beauty, purity, and health |
| Water Hyacinth | Jalakumvhi; जलकुम्भी | Peacefulness, purity, and a wish for healing |
| Apricot Blossom | Khurpānī Phul; खूपाॅनीफूल | The hope for luck, happiness, loyal love |
| Peony Rose | Peni Gulāpha; पेनीगूलाफ | Prosperity, good luck, love, and honor |
| Primrose | Agyaatkrit; अज्ञातकृत | Spring, protection, safety, and love. |
 Names of Popular birds found in Nepal:
| | | |
| --- | --- | --- |
| Name of birds in English | Name in Nepali font | Name of birds in Nepali |
| Woodpecker | कठफोरा | Kathaphora |
| Crow | काग | Kag |
| Raven | कालोकौवा | kalo kauva |
| Cock | कुखुरा | Kukhura/Bhale |
| Hen | कुखुरा | Kukhura/Pothi |
| Chicken | कुखुराकाचल्ला | Kukhuraka/challa |
| Cuckoo | कोइली, कोकिल | Koili/kokil |
| Eagle | गरुड | Garud |
| Vulture | गिद्ध | Giddha |
| Swallow | र्गौथली | Gauthali |
| Chicken | चल्ला | Challa |
| Bat | चमेरो | Chamero |
| Kite | चिल | Chila |
| Nightingale | जुरेली, बुलबुल | Jureli/bulabul |
| Dove | ढुक्कुर | Dhukkur |
| Partridge | तित्रा | Titra |
| weaver bird | थाँग्नालेगुँडबनाउनेचरो | Thangnalegunda banaune caro |
| Magpie | धोबीचरा | Dhobichara |
| Pigeon | परेवा | Pareva |
| Wing | पखेटा | Pakheta |
| Feather | प्वाँख | Pvankha |
| Quail | बर्टाई | Bartai |
| Hawk | बाज | Baj |
| Sparrow | भङ्गेरा | Bhangera |
| Lark | भारद्धाजचरा | Bharaddhaja cara |
| Peacock | मुजुर | Mujur |
| Peahen | मुजुर्नी | Mujurni |
| Owl | लाटोकोसेरो | Latokosero |
| Swan | राजहाँस | Rajahans |
| Crane | सारस | Saras |
| Parrot | सुगा | Suga |
| Duck | हाँस | Hans |
| Duckling | हाँसकोटिउरो | Hansakotiuro |
| Drake | हाँस | Hans |
| Lophophorus | डाँफे | Danfe |
Nepal: Embarking on a Journey of Culture, Nature, and Spirituality
Nepal, a land of diverse cultures, breathtaking landscapes, and rich spirituality, beckons travelers with a myriad of captivating cultural, natural, and spiritual tours. The country's unparalleled charm and variety promise a truly unique experience for every traveler. Whether you're an adventure seeker, a culture enthusiast, or a spiritual seeker, Nepal has something remarkable to offer. Let's delve into some of the incredible tours that await you:
Cultural Tours:
Kathmandu Valley Heritage Tour:
Begin your journey with a deep dive into Nepal's history by exploring the UNESCO World Heritage Sites in Kathmandu, Bhaktapur, and Patan. These ancient cities are home to awe-inspiring temples, stupas, palaces, and courtyards that narrate the story of Nepal's rich cultural heritage.
Tansen and Palpa Tour:
Step into the medieval Newari town of Tansen, known for its traditional architecture and breathtaking views of the Himalayas. Wander through palaces, walkways, and ancient streets that offer a glimpse into the past.
Mustang Cultural Tour:
Venture into the remote Upper Mustang region, a hidden gem that preserves Tibetan culture, ancient monasteries, and mystic caves. The journey promises an intimate encounter with a culture that has stood the test of time.
Tharu Village Tour:
Immerse yourself in the enchanting indigenous Tharu culture of the Terai region. Discover their unique traditions, lively dances, and warm hospitality as you experience life in a Tharu village.
Gorkha Historical Tour:
Unearth the treasures of the historic Gorkha region, nestled at the heart of Nepal. This captivating journey offers an immersive experience of Nepal's cultural tapestry, allowing you to connect deeply with local traditions, history, and lifestyle.
Natural Tours:
Everest Base Camp Trek:
Embark on a trek to the base of the world's highest peak, Mount Everest. Along the way, be captivated by stunning mountain vistas, Sherpa villages, and Buddhist monasteries that paint a vivid picture of life in the Himalayas.
Annapurna Circuit Trek:
Experience the diverse landscapes of Nepal as you trek through lush valleys, vibrant rhododendron forests, and ethnic villages. The Annapurna Circuit offers a kaleidoscope of nature's wonders.
Chitwan National Park Safari:
Indulge in Nepal's rich wildlife diversity with exhilarating jungle safaris, elephant rides, and bird watching in the lush jungles of Chitwan National Park. Encounter rare species and vibrant ecosystems up close.
Langtang Valley Trek:
Traverse the Langtang National Park, a haven of diverse flora and fauna. Bask in picturesque landscapes and immerse yourself in the local Tamang culture as you journey through this remarkable region.
Manasalu Region Trek:
Embark on an awe-inspiring natural tour in the untouched paradise of the Manaslu region. Serene beauty, towering peaks, and pristine landscapes define this remote corner of Nepal, captivating nature enthusiasts and adventurers alike.
Rara Lake Tour:
Discover the remote allure of Rara Lake, nestled amidst alpine forests and framed by breathtaking Himalayan vistas. A tranquil retreat that promises serenity and untouched natural beauty.
Spiritual Tours:
Pashupatinath and Boudhanath Tour:
Explore the spiritual heart of Kathmandu with visits to the revered Pashupatinath temple and the magnificent Boudhanath stupa. Witness the intertwining practices of Hinduism and Buddhism.
Muktinath Temple Tour:
Embark on a pilgrimage to the sacred Muktinath temple in the Mustang region. Held in high esteem by both Hindus and Buddhists, the temple is believed to possess healing properties.
Lumbini Pilgrimage Tour:
Visit Lumbini, the birthplace of Lord Buddha, and immerse yourself in the tranquility of the sacred garden, monasteries, and historical artifacts that narrate the story of Buddhism.
Kopan Monastery Retreat:
Engage in a transformative Buddhist meditation retreat at the Kopan Monastery in Kathmandu. Immerse yourself in the teachings of Tibetan Buddhism and practice mindfulness in a serene setting.
Swyambhunath Stupa (Monkey Temple):
Climb the hill to reach the iconic Swayambhunath stupa, offering panoramic views of Kathmandu and a serene spiritual atmosphere. Engage in self-reflection amidst the serene ambiance.
Tengboche Monastery Visit:
During your trek in the Everest region, pause at Tengboche Monastery to witness the enchanting blend of spiritual rituals and breathtaking mountain vistas.
Conclusion:
Nepal's enchanting blend of culture, nature, and spirituality creates an unparalleled tapestry of experiences. These tours are merely a glimpse into the country's vast offerings. From spiritual enlightenment to thrilling treks, Nepal invites you to embark on a journey of discovery, growth, and connection. Let this land of diversity and wonder leave an indelible mark on your heart.
FAQs:
Is Nepal only for adventure enthusiasts?
Nepal offers a diverse range of experiences beyond adventure, including cultural and spiritual tours that cater to various interests.
Are these tours suitable for solo travelers?
Absolutely! Nepal is a welcoming destination for solo travelers, offering safe and enriching experiences.
When is the best time to visit Nepal?
The best time to visit Nepal is during its spring (March to May) and autumn (September to November) seasons when the weather is pleasant and clear.
Are these tours family-friendly?
Yes, many of these tours can be tailored for families, providing an opportunity for shared experiences and bonding.
What should I pack for a Nepal tour?
Depending on the tour, pack comfortable clothing, sturdy footwear, a good camera, and essential items like sunscreen and insect repellent.
Janma Dinako Shubhakamana/Happy Birth Day
दीघयियरोग्ययस्तु। सुयशः भवतु।
विजयः भवतु। जन्मदिनशुभेच्छा:।।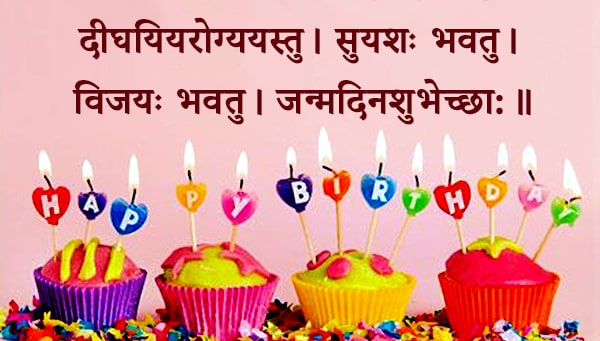 Janma Dina/Birth Day Celebration in Nepal
One day that is exceptional in our lives was the day when we were conceived. It is impossible to put into words the happiness of being born into this beautiful world. It's a pivotal event to celebrate, for us as well as for everybody we know. Because it brings our friends and family together in a pleasant atmosphere, we take full advantage of this.
However we as a whole know as every birthday passes, we are progressing in years, and our life is getting more limited. As a result, birthdays are the ideal occasions to express your affection for your loved ones. In this way, we should figure out how to wish somebody a blissful birthday in Nepali.
So ensure you write in your schedules for your friends and family as well. It's not enough to just remember the day; you must also make it memorable, and doing so in the way you want is the perfect part. What about wishing them in their neighborhood language?
As you are here, you are looking for the best wishes to send to your loved ones in Nepali, especially your local friends in Nepal. Here we have concocted ways of wishing somebody a cheerful birthday in Nepali for you to make an imprint on their exceptional day. Go through each wish which is given here and do involve it for your loved ones.
Blissful Birthday In Nepali
How about we first perceive how you wish a cheerful birthday in Nepali:
Blissful birthday — जन्मदिनको शुभकामना (Janmadinakō śubhakāmana)
As you can see, these are some of the most common words and informal, or formal, ways to wish someone a happy birthday in Nepali. Presently let us show you a few extraordinary expressions and cheerful birthday wishes in Nepali, which you can use for your friends and family to cause them to feel exceptional and their day remarkable.
Alternate Ways Of wishing Somebody Blissful Birthday In Nepali
For your examination, we are composing it here in both English and Nepali:
The Second Line That Came Out: जन्मदिनको शुभकामना सुन्दर! म आशा गर्दछु कि तपाई रमाइलो दिन खुशी र खुशीले भरिएको छ।
Saying or pronounciation: Janmadinakō śubhakāmanā sundara! Mama āśā gardachu ki tapā'ī ramā'ilō dina khuśī ra khuśīlē bhari'ēkō cha.
In English, this means: Lovely, happy birthday! I hope you have a wonderful day full of happiness and joy.
The Third One: म आशा गर्दछु कि तपाईंको दिन रमाईलो र उत्सवले भरिएको छ। तिमीलाई मेरो जन्मदिनको शुभकामना!
Pronouncing or saying: Ma gardachu ki tap'k dina raml ra utsaval bhari'k cha Tim's my mother Janmadinak, guruman!
In English, this means: I hope you have a happy and enjoyable day. Blissful birthday to you, my dear!
Here Go The Fourth: तपाईंलाई धेरै न्यानो जन्मदिनको शुभकामनाहरू पठाउँदै छ र यो धेरै विशेष दिनमा ठूलो न्यानो आलिंगन राख्दै।
Saying or elocution: Tap'nl' dhrai n'yn janmadinak ubhakmanhar pahumdai cha ra y dhrai via dinam hil n'yn ligana rakhdai
English interpretation: On this unforgettable day, I am sending you warm birthday wishes and a big, warm hug.